Top Tech P20G-1-R Automatic Grinding Polishing Machine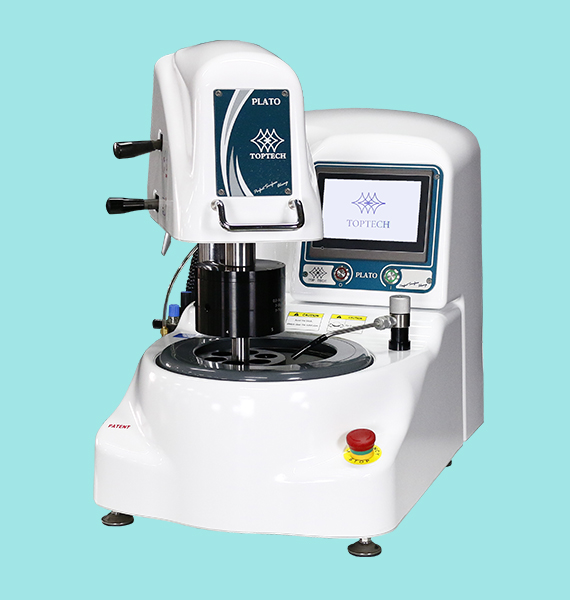 Overview
The P20G-1-R grinder polishers has been designed for ergonomic application for grinding and polishing application. It is suitable for laboratory with demand for high through put and high productivity. It has been designed with a streamline appearance and a glossy film surface finishing making the appearance artistic and exquisite.

Benefits & features
Exquisite Appearance
Streamline appearance design and glossy film surface finishing makes the mechanical appearance artistic and exquisite.

Multi-functional control panel
It is equipped with a high-quality color touch panel, intuitive human-machine interface, and 10 modules of parameter memory function.

Low speed grinding and polishing function
Rotational speed can be lowered to 1 rpm. With external dispenser (optional), it meets the requirement of long-time polishing process without deformation.

Rotational speed of the head is adjustable
The grinding head is equipped with brushless motor with rotation speed from 10~170rpm.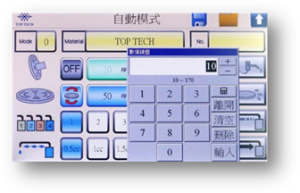 Dispenser (Optional)
Users can control the dispenser by setting up the parameters on control panel.

Automatic drying function
The automatic drying function makes the cleaning process more fast. Also, avoiding the cross contamination during the operating process.

Sample Pistons
Sample pistons will lower down lightly to prevent the surface of the specimen from damage.

Overload protection
When the total force is more than the default setting during operation, the machine will stop automatically.

Modular design
The combined control box can be fixed behind the machine or be placed next to the machine with quick-change design, which is easy to maintenance and can maximize the space.

Individual pressure
Pressing force is between 0.5~6kg. The suggested pressure and amount of samples are marked on the grinding head.

Various choices of platen
Platens with size 8" and 10" are suitable for any kinds of consumables.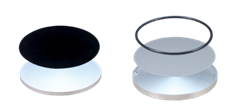 Individual micro force (Optional)
Pressing force is between 0.2~1kg. Suitable for the specimen, requiring the micro force pressing during grinding/polishing.

Central force (Optional)
Pressing force is between 3~12 kg. Quick-released sample holder simplifies the leveling process and cleaning process.

Telescopic water hose and air pressure gun
The machine can be cleaned conveniently.


Various Anti-splash application
Various anti-splash covers can be applied based on the method of polishing process.

Specifications