Metkon Ecopress
ECOPRESS 100/200 are high capacity, state of the art automatic mounting presses having advanced software with programmable coloured HMI touch screen controls. Robust bayonet closure allows for quick amd safe operation. Wide selection of mould assemblies from 25 to 50 mm in diameter are available. Two mounts can be produced simultaneously with the use of an intermediate ram. ECOPRESS 200, available with dua; cylinder can produce four mounts at a time offering a perfect solution for labs with high specimen throughput.

ECOPRESS 100
Design and Operation
All ECOPRESS models have electrohydraulic operation which do not require air. The sample is ejected fast and very smoothly. All hydraulic component are housed in a ABS cabinet which is ergonomiclly designed.

ECOPRESS 100/200 have preprogrammed moulding sequences built-in (factory set) from which you can choose according to your own applications. You only need to place the sample in the mould, slecet the program number for your speicifc application and press the "Start" button. That's all! ECOPRESS does the rest for you! After pressing the start key, the fully automatic program sequence is executed with the preselected parameters. The pressure, heating and cooling are automatically controlled and the total cycle time of a complete cool mount takes 8 to 10 minutes. The parameters can be changed and adjusted during the mounting process.

ECOPRESS 100/200 has addiotional capacity to store up to 99 operator-created programs. User-friendly program data and instructions are displayed on a large touch screen LCD.

ECOPRESS 200
Heating and Cooling
The high efficiency combines heater/cooler is housed in the upper part of ECOPRESS. With 1500 W of thermostatically controlled heating power, molding times are kept to a minimium. At the end of the heating cycle, the cooling water is automatically switched on and will turn off once the "Cooling Temperature" is reached. When the stand by mode is switched on, pre-warming maintains a constant ready to use temperature, thus reducing the cycle time. Three cooling modes are available as "Standard", "Slow" and "Based on Time". Slow cooling is for thermoplastic resins which require far longer cooling times for best mount clarity. A stainless steel "Recirculating Cooling Unit" is optionally available.


Mould Assemblies
ECOPRESS mounting presses can accept several mould sizes from 25mm to 50mm. All moulds can be changes simple and easily. An intermediate ram can be used to double the production capacity. Insulated mold closure protects the operator. Easy to use dovetail connection for the lower ram eliminates the need for mechanical fastening. Robust bayonet mold closure maximizes safety and eliminates the need to clean cylinder threads before closing. There will be no need to replace molds because of worn threads in the future.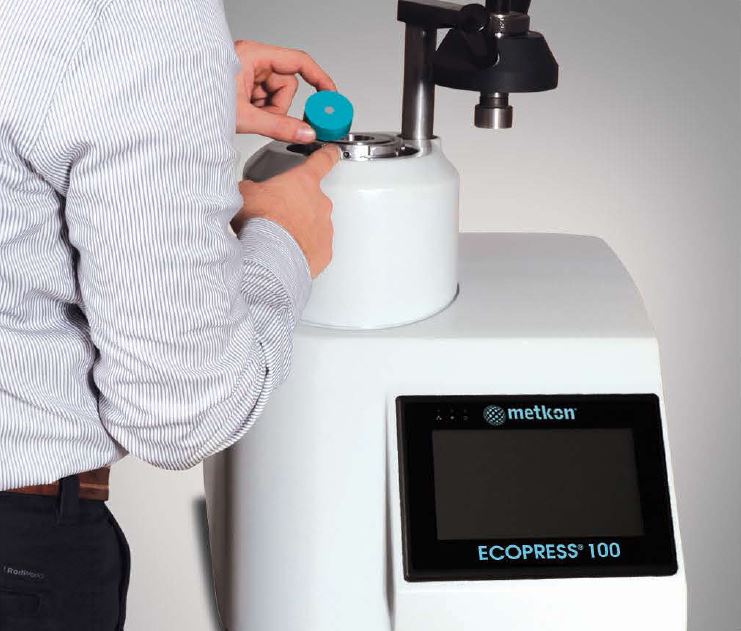 Consistant results with programmable parameters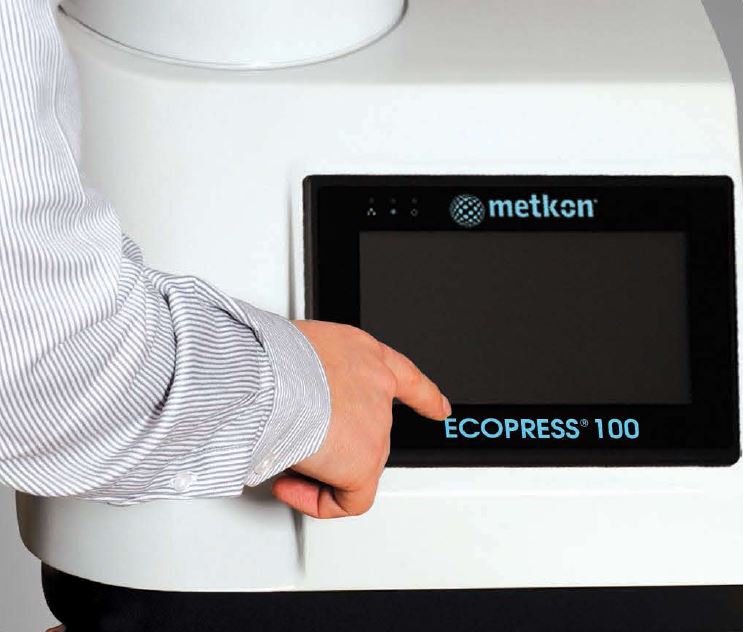 Easy and comfortable operation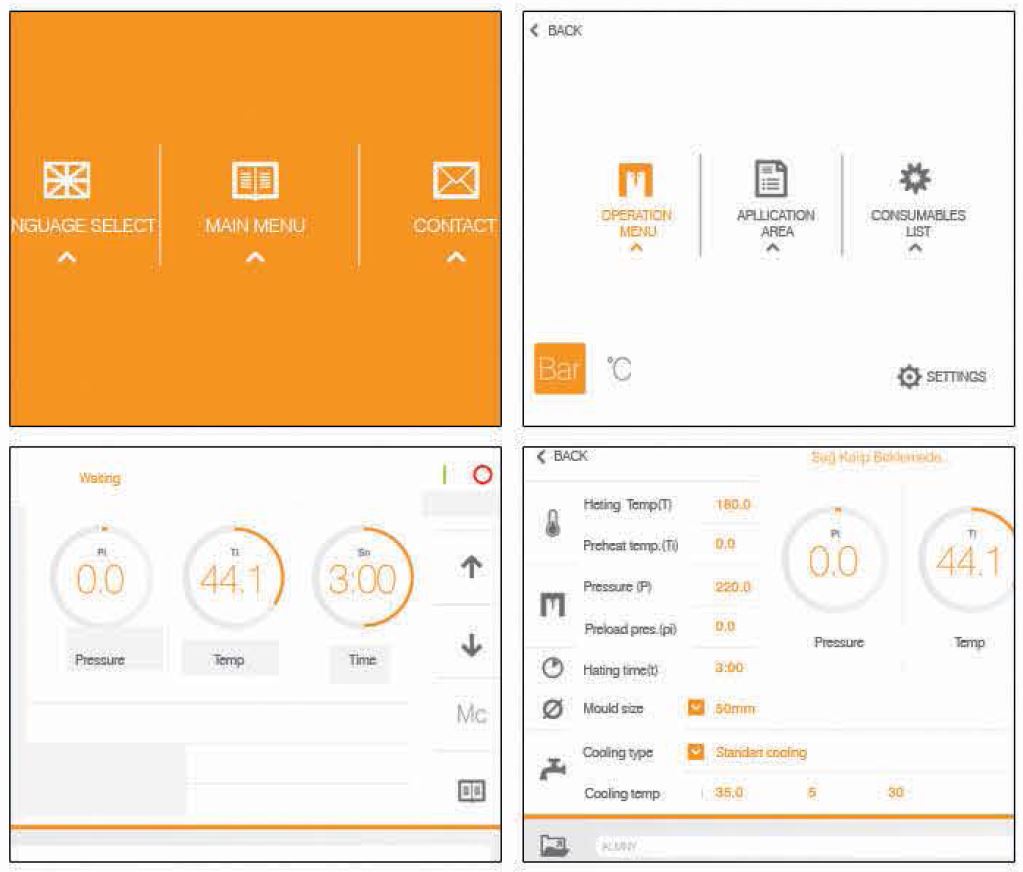 Programmable HMI touch screen controls
Heater / Cooler Assembly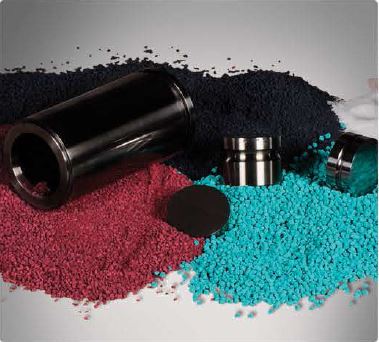 Mould cylinder, upper ram, lower ram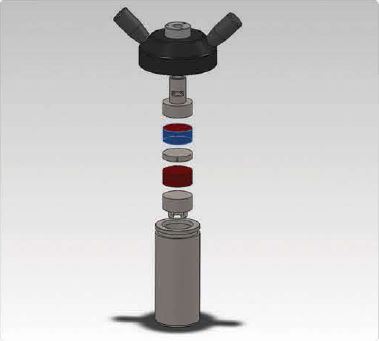 Mould Assembly