Nikon Eclipse Ts2 Inverted Microscope
Overview
Utilizing Nikon's industry-leading CFI60 optical system and LED illumination for both diascopic and epi-fluorescence imaging, the new Eclipse TS2 microscope offers brilliantly clear images, enabling more efficient cell culture observation and documentation. Furthermore, a newly developed contrast observation method and streamlined operation enhance its use for routine laboratory work.

Faster, brighter images with LED illumination
The LED light source is alignment-free, resulting in faster setup and consistent results. LEDs also eliminate frequent bulb replacements, saving the user time and money. Moreover, the new Contrast Shield (optional) provides high signal-to-noise fluorescence observation even in brightly lit culture rooms.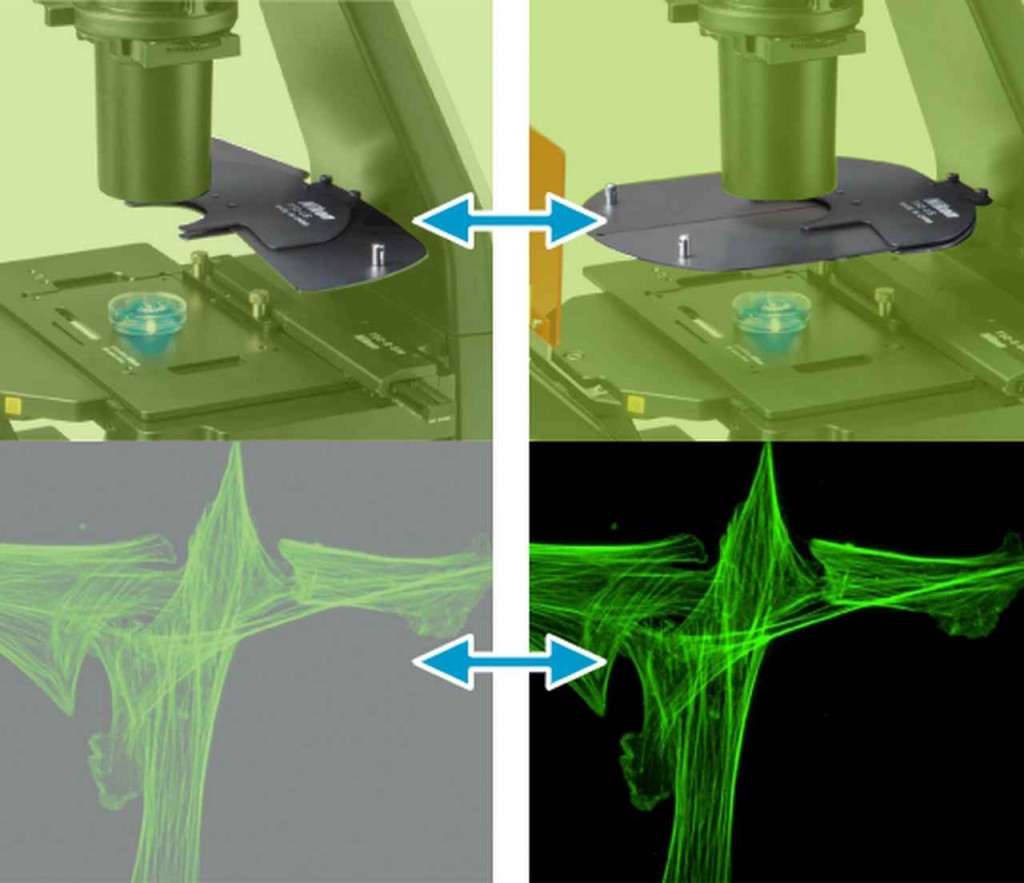 Streamlined Operation
Control buttons on the Ts2 microscope are intuitively located for a streamlined workflow. Commonly used controls such as the on/off and Diascopic/Epi-fluorescence switching buttons are located at the front panel for easy reach. Buttons pertaining to either Diascopic or Epi-fluorescence control are zoned to the left and right sides of the microscope body, respectively, to eliminate confusion and improve workflow efficiency.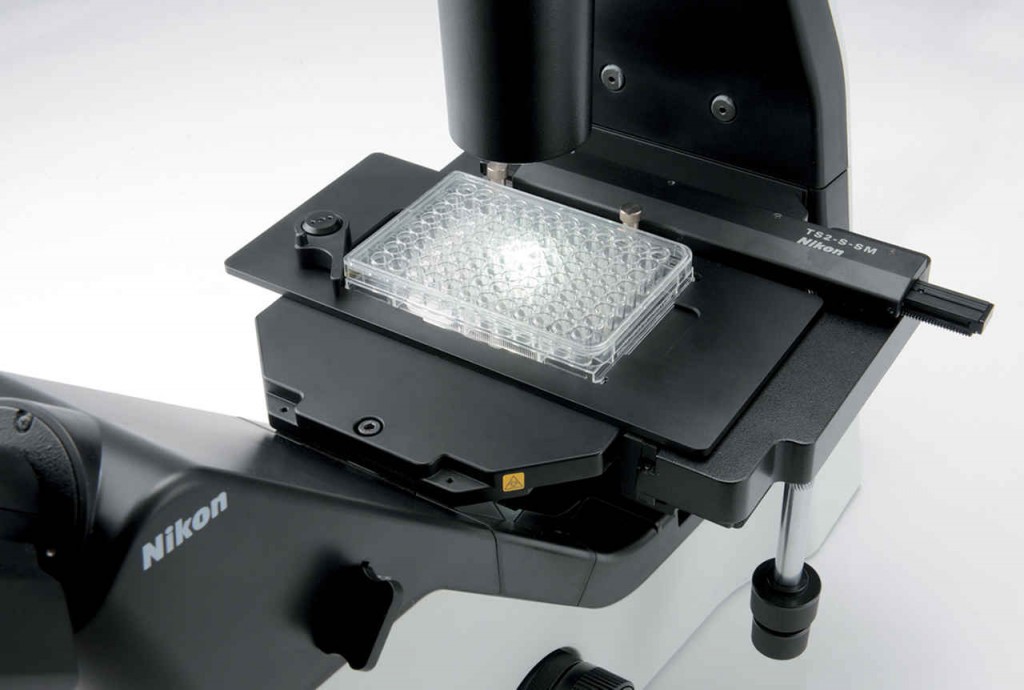 Easy-to-use Mechanical Stage
The high performance mechanical stage (optional) can accommodate a wide range of flasks and cell culture chambers. The new stage design also directly accommodates well plates. In addition, the sample holder is easily removed to accommodate large flasks.

"Emboss Contrast" Contrasting Technique
Nikon's new contrasting technique is compatible with both plastic and glass culture dishes. Unlike phase contrast or NAMC, Emboss Contrast does not require special objective lenses and therefore has minimal effect on Epi-fluorescence observation. Emboss Contrast allows thick samples such as embryos to be easily observed in pseudo-three-dimensional image with great clarity.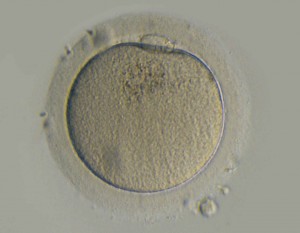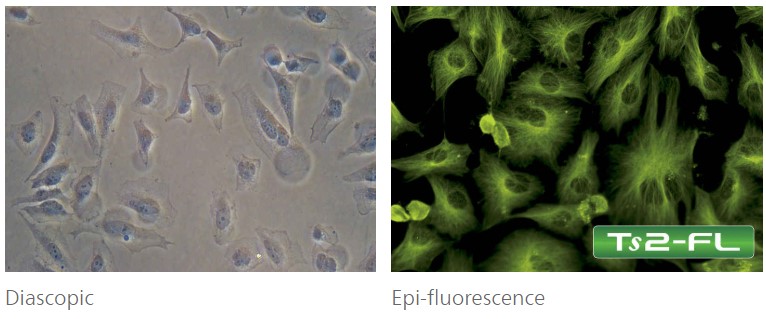 LED-based high-quality Diascopic and Epi-fluorescence observation
Two models are available to meet your needs; a Diascopic illumination model, the Eclipse Ts2, and an Epi-fluorescence illumination model, the Eclipse Ts2-FL. High-intensity LED sources are employed for both Diascopic and Epi-fluorescence illumination. The built-in fly-eye-lens ensures uniform brightness across the entire field of view.

Compact and highly stable body
Illumination modules including the Epi-fluorescence light source have been seamlessly incorporated into the microscope main body, resulting in a compact and simple design form that's also durable. The compact structure is also vibration-resistant to provide highly stable sample observations. The camera port is located on the side of the microscope to provide unimpeded viewing of the stage even when placed inside a culture hood.