Nikon Eclipse Ts2R Inverted Research Microscope
Overview
The Eclipse Ts2R is a compact inverted research microscope that is configurable with a wide variety of observation methods. The broad range of observation methods, smaller body and improved ease of use will directly benefit research laboratories and improve workflow.

In addition to conventional contrast methods, the Eclipse Ts2R features versatile observation methods, including Phase Contrast, DIC, Hoffman Modulation Contrast and Emboss Contrast. It is also compatible with a selection of high performance and quality optical accessories to function similarly to the inverted research microscope Eclipse Ti and produce clear, sharp images

Simple operations
Control buttons on the Ts2R microscope are intuitively located for a streamlined workflow. The on/off and Diascopic/Epi-fluorescence switching controls are located on the front panel while buttons pertaining to either Diascopic or Epi-fluorescence control are zoned to the left and right sides of the microscope body, respectively.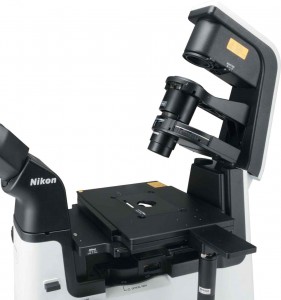 New ergonomic stage design for improved workflow
The Ts2R's stage height has been lowered by approximately 30% compared to the standard research microscope*, thereby ensuring a comfortable hand position during repetitive operation and sample exchange. Moreover, lowering the support columns and positioning the camera port on the side of the tube improve sample visibility.
*Comparison with Nikon's Inverted Research Microscope Eclipse Ti2

Newly developed mechanical stage
The Ts2R can be configured with an optional rectangular mechanical stage. This stage provides a long travel stroke, enabling users to observe an entire well plate from end-to-end. You can also set limits to the travel stroke (three-way) to match frequently used samples or vessels. The stage handle is offered in two lengths, long or short, to further accommodate the user's needs.

High S/N Epi-fluorescence observation in bright rooms
The optional Contrast Shield accessory blocks room light, providing an easy and cost-effective method for achieving high signal-to-noise fluorescence observation in a brightly lit laboratory.

Versatile observation with LED illuminator
The high-intensity LED light source enables you to perform a wide variety of observation methods similar to the full-size Eclipse Ti2 inverted research microscope. The Ts2R-FL model, which offers Epi-fluorescence observation, provides four fluorescence channels, with 7 different wavelengths to choose from.


"Emboss Contrast" Contrasting Technique
Nikon's new contrasting technique is compatible with both plastic and glass culture dishes. Unlike phase contrast or NAMC, Emboss Contrast does not require special objective lenses and therefore has minimal effect on Epi-fluorescence observation. Emboss Contrast allows thick samples such as embryos to be easily observed in pseudo-three-dimensional image with great clarity.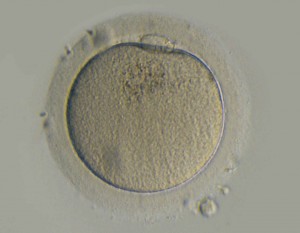 Compact body streamlines your work (Ts2R-FL)
Illumination modules, including the Epi-fluorescence light source, have been seamlessly incorporated into the microscope main body, resulting in a compact and simple design form that's also durable. The compact structure is also vibration-resistant to provide highly stable sample observations.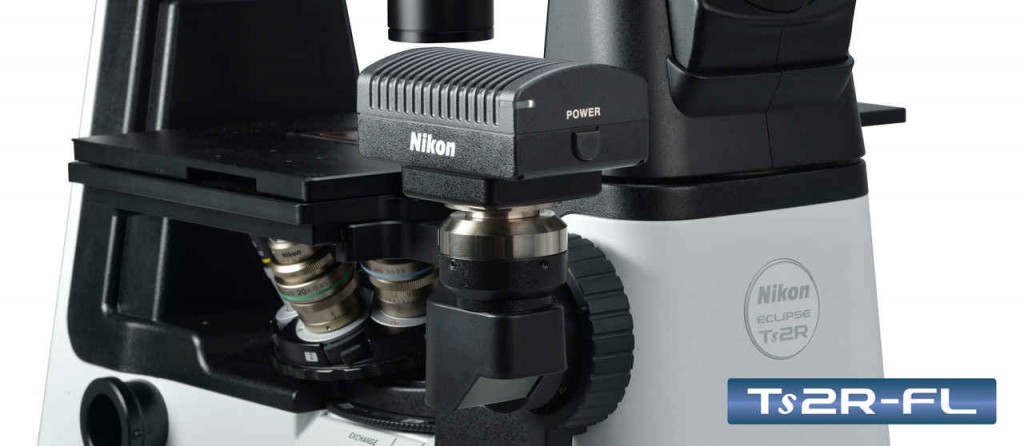 Easily fits inside laminar flow hoods
The compact size of the Ts2R microscope makes it easier to store and operate inside a laminar flow hood. Additionally, the low stage and side-port camera position reduce user fatigue from repetitive stage manipulation and provides clear visibility of the stage and sample even with the hood sash lowered.