MIDI II Pathology Slide Scanner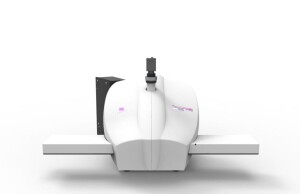 Overview
The PANNORAMIC MIDI II is an automatic digital slide scanner with a remarkable feature set at an affordable price: 12-slide capacity, fluorescence scanning, and many more. The PANNORAMIC Midi won the Gold medal at the 2016 International Scanner Contest in the following categories: Image quality 40x; Image quality 20x.

– Capacity: 12 sldies
– 20x – 40x objective


Key features

Exceptional image quality
The PANNORAMIC Midi II supports the best Carl Zeiss objectives, achieving up to 43x or 86x magnification and 0.087 µm/pixel resolution within the same instrument, along with an advanced FISH scanning technique.


Automatic loading
The PANNORAMIC MIDI II scans automatically up to 12 slides in one run. Its innovative loading mechanism loads and unloads the slides, detects the sample and digitizes it in perfect quality.

A New Level of Fluorescence Scanning
9 physical filter cubes and 45 logical fluorescence channels are available. A new camera and the new objective elevate fluorescence scanning to a new level.

New monochrome PCO edge 4.2 bi camera
The new camera provides even better fluorescence image quality, especially for immunohistochemistry (IHC) applications and opal stainings. The sensitivity of the chip is extended to the 720-750 nanometer range, which reduces exposition time and further improves image quality. Also, the new camera works directly through a USB 3.0 port, no additional graphics card is necessary.

New optional 10x objective
The 10x objective reduces fluorescence scanning time and provides further improved image quality. Furthermore, the covered slide loading compartment protects fluorescence slides from prolonged exposure to unnecessary light, resulting in even higher image quality during fluorescence scanning.