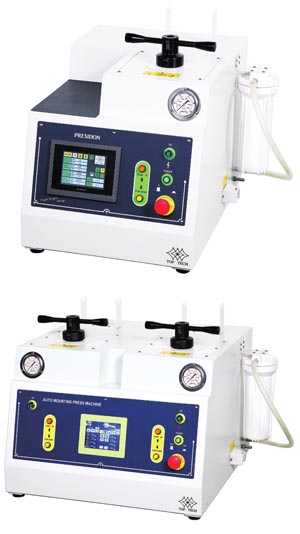 Overview
The ML-L1 is a fully automatic hot mounting press which pressurises, heats and cools completely free of operator involvement. The user-friendly control and programming panel is displayed on a large touch screen ensuring you know exactly what stage in the process the press is at at all times. As with the other presses in the range, the ML-L1 range can accommodate 25, 32,40 or 50mm sample sizes and it can produce between 1 and 6 pieces simultaneously.

Intuitive user interface
ML-L is an automatic mounting press with the intuitive control panel which allows operators to control heats and cools for mounting flexibilities.

Memory modes
The memory modes can store up to 40 sets of parameters which can be easily repeated.

Easy for the maintenance
The cover design supports to maintain the machine easier and more convenience.