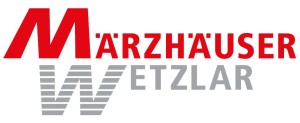 Company Profile
As a worldwide market-leading original equipment manufacturer, Märzhäuser develops and manufactures manual and motor driven micro-positioning systems as well as controllers and equipment for microscopy appliances. In close cooperation with leading microscope manufacturers, universities and research institutes we develop tailor-made and innovative systems, which enable microscope users to work precisely and ergonomically.
Motorised Microscope Stages from Märzhäuser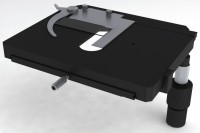 Märzhäuser Manual Microscope Stages
The manual stage from Märzhäuser offers robust, high-precision and operating-friendly stage for upright and inverted microscopes. The especially developed CERASIST® surface coating makes surfaces of the 2 plate microscope stages almost completely free of wear.
Märzhäuser Motorised Focus drive
For supplementary motorization of the Z-axis the focus drive MFD-2 is simply positioned on the fine focus knob of the microscope. A stable and accurate positioning is ensured by adding a base plate.